Your dream home starts with a simple flooring update
When renovating your home, it is always a good idea to start at the bottom and work your way up. The flooring is the platform upon which a successful renovation will be built, and it's one of the most impactful ways you can refresh your home, so it is important to get it right.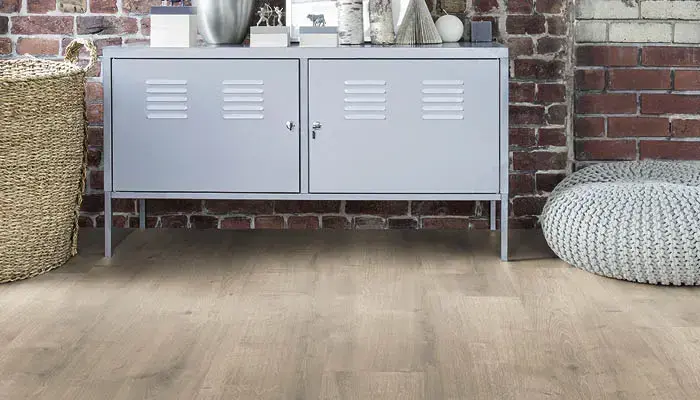 But before you jump in, there's a few things to consider when it comes to selecting and installing your new floors, to make sure that you get the most out of your home renovations and achieve a high-end look that will last for years to come.
Consistency is king when choosing the flooring for your home. Whether you're looking to upgrade the carpets in the bedrooms, or replace your living room laminate with timber floors, always avoid having two different types of flooring that meet in a highly visible area, such as a hallway or leisure space
Engineered Timber flooring provides a versatile and durable solution, bringing an effortless sense of style and simplicity to any décor. Designed with an innovative locking system, engineered timber flooring can be laid over existing flooring materials such as concrete or compressed fibreboard.
Laminate features the beauty of timber with the resilience a substrate brings. Developments in laminate flooring technology mean the difference between natural timber and laminate is much harder to distinguish today. In addition to being cost-effective and easy to clean, laminate flooring handles heavy foot traffic areas with ease and has indentation and scratch resistance, which makes it a great option for the busy lifestyles of young families.
There are some areas in the home where carpet seems like the obvious choice, and for a number of reasons. They don't scratch or squeak, they're warm under foot to provide a comfortable indoor environment and they absorb sound, creating a quiet ambience compared to other types of flooring.
Vinyl has made a resurgence because of its incredible versatility and cost advantages. It's easy to maintain and comfy underfoot, bringing an affordable yet stylish design to any room. The latest technology can even reproduce looks like timber and stone through the use of advanced photographic technology.
With the look of timber, the rigidness of vinyl and the durability of laminate, hybrid flooring is the next generation of waterproof flooring. When properly installed and maintained hybrid floors are 100% waterproof, and a great way to get a through line of flooring in the house, creating a more expansive feel.
To find out more, and how we can help you with the process enter your details and download our renovate to live Ebook today!