Australian Select Timbers
Australian Select Timbers was the first to market using chisel cut techniques to create flooring that is artistically fashioned, to give a true to life timber look complete with cracks, bird peeks, mineral streaks, and knots.
With a passion for creating a point of difference and with a designer appeal, Australian Select Timbers' products are not only sustainable but will assure you that your beautiful floor will withstand the challenges of time.
From premium engineered European oak flooring to laminate flooring, the selection is ever-expanding, and you may rest assured in the warranties provided.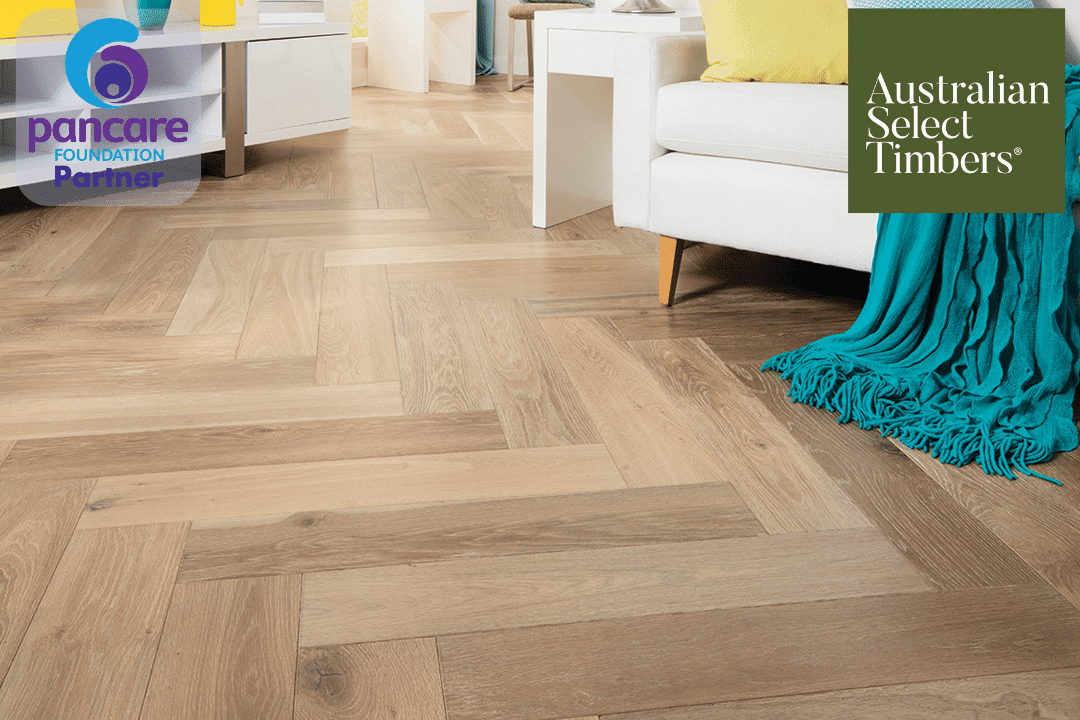 As the name suggests, Australian Select Timbers offers a selection of the best material to create sustainable floors that you will fall in love with.
Check out the Australian Select Timbers Range
Engineered timber flooring is a 100% timber product with all the advantages of modern technology to give a much better stable structure. It has a true timber top layer in a selection species giving you that natural timber authenticity supported by a plantation timber core.
As the flagship range within the Australian Select Timbers products, GrandOak uses a tried and tested method of a multi ply hardwood core made up of multiple thin hardwood sheets to create a structurally better stable product than a three ply construct.
This results in a product that is less susceptible to water. ingression. Due to its stable construct the usual top nailing in traditional wide board timbers in no longer required.
The Herringbone Collection inspired by French design brings out the natural, enduring beauty of oak across modern contemporary to classical heritage designs.
Engineered flooring is pre-finished in the factory to protect the natural beauty of timber. Therefore, sanding, or other finishing steps during installation is not required.
Given that they are real wood, engineered timber will still allow any sanding or finishing techniques if the need arises.