Interior Designs 2021 and Beyond
As a response to being in our homes more than ever, design trends for 2021 have evolved to reflect the need for balanced spaces.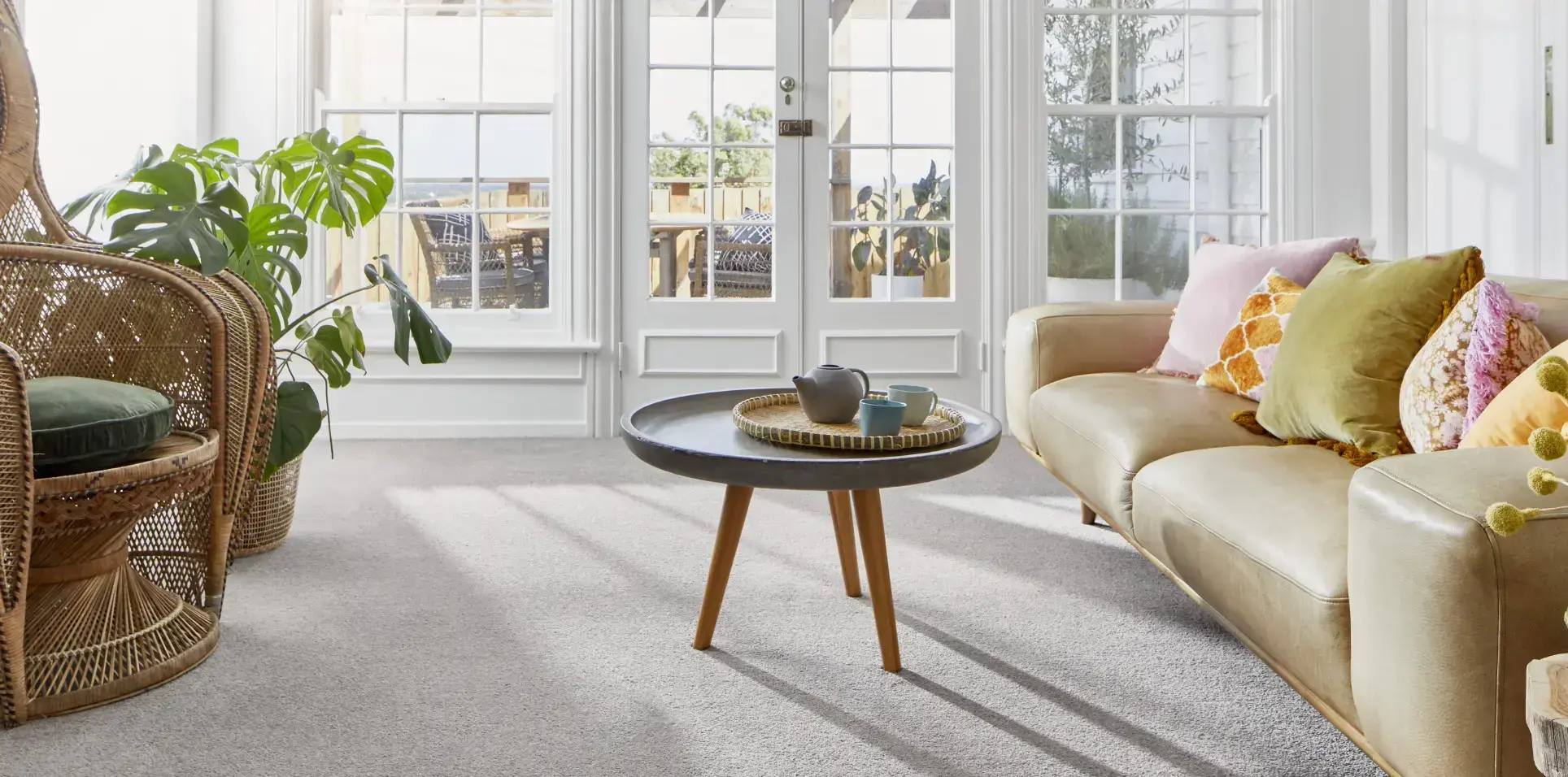 A flexible space to conduct personal and professional tasks is more important than ever. Home has become the epicentre of our lives, where many of us work, sleep, eat, study and relax. The design of your space has never been more important.
In 2021, down to earth interiors are becoming increasingly popular. Harmony is highlighted in a natural foundation of warmth and activity. To counterbalance technological advances, home interiors will move towards more natural interiors. Neutral tones combined with soft green or grey tones create a feeling of landscape, combined with natural materials such as linen, oak and rattan to symbolise kinship with nature. Decor that that encourages balance and calm promotes a healthy space, mentally and physically. Check out some neutral colour carpets here.
Another important aspect of your interior design is the inclusion of material and textiles that have a rawness and show the hand of people in their creation. Organic forms and shapes are an exciting way to create drama within a neutral palette with a natural design. Sculptural pieces combined with furnishings to direct the eye is important to bring a space together to create a point of interest. Natural and artificial light can also be used to draw the eye to a key point within your space. Combining these design elements with checks, stripes and various patterns is a fun new trend for a variety of seasonal colours. Mixing and matching patterns and colours to suit your personal style within the interior design trends is the best way to create a unique space that aligns with you. To juxtapose your neutral palette, current trends use two bold colours to add an artistic edge to a muted palette. These colours can bring together a variety of elements to bring a sense of personality and create an exciting space.
The 2021 and beyond design trends typically lean towards a minimalistic style. However, although the trends are minimalist-inspired, they move away from all-white interiors and move towards pops of colour, using antique pieces to bring personality and plants to bring the outside in. Mixing patterns, different scales of objects and prints to create a harmony of eclectic pieces. These pieces are grounded by one or two common tones to bring the patterns and pieces together by creating thoughtful layers. Using a minimalistic style as a base for your space allows you to incorporate other trends including the 'Grand Millennial' which is a revival of homey design elements that may have been found in your grandparents home to evoke feelings of comfort and nostalgia. This could include anything from bright, patterned wallpaper, antique paintings or vintage touches. Now is the time to explore different ways of living, including incorporating house plants to create a layered space and bring the outdoors in.
Interior décor is about building a connection with your spaces by integrating unique furniture to adding statement pieces and statement designs. Interior design and décor are about considering the kind of atmosphere you want to create.
To discover more about the colour and design trends for 2021 and beyond, simply provide your name and email address and the ebook is yours!