Lifestyle - Pet Friendly
Pet friendly lifestyle

If you're a dog or cat owner then you understand how closely tied your pets are to your everyday life. They belong in our homes, but the damage they can cause to your flooring is worth consideration.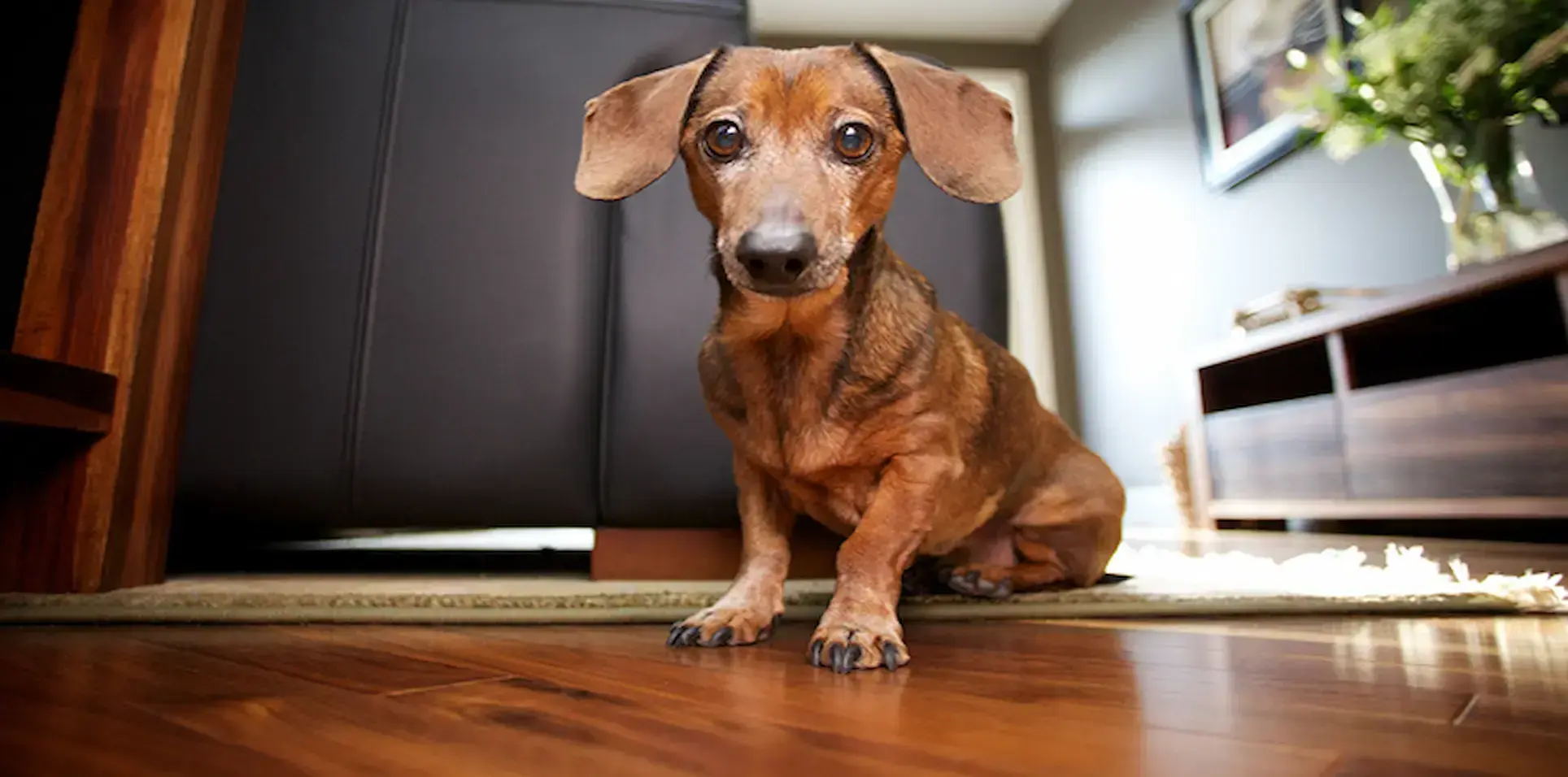 And with 38 locations across the nation being locally owned and operated, we pride ourselves on our connection to our customers and our communities.
Pets on timber

Of the timbers, hardwood flooring is best for durability but it can still come with a set of issues. While hardy and easy to clean, timber will show up the Fido's claw marks more so than other materials. The darker the boards are, the more prominent the scratches become. And depending on the product and sealant, timber can also absorb the mess and take on the smell if left to soak for too long. Though timber can also be sanded back and repaired more effectively than other products.

Pets on vinyl

Pets find the vinyl product comfortable and easy to walk on. Its scratch resistance is ideal, and an easy option for cleaning and maintenance.

Pets on laminate

Though the scratches won't damage your laminate like timber, the surface is more slippery under-paw. And to avoid surface damage, it's best to attention cleaning the messes sooner rather than later.

Pets on carpet

Your pet will be grateful for the softness of carpet, but not so much if its nails are getting stuck in the loop pile. The pilling will also show wear over time. A cut pile is preferred, just be wary of the vacuuming involved, and a short pile is best for maintenance. Though carpet tiles are mainly used in commercial projects, they can be a great option in terms of maintaining, as the squares can be replaced in small areas rather than re-installing the entire room if there's soiling or damage. Another alternative may be a cut-pile rug on your hard surface, and one you don't mind replacing.
Whether you're looking to purchase new flooring, have questions about your existing flooring or are looking for specific maintenance information for your flooring, reach out to your local Floorworld store. For more information visit www.floorworld.com.au or visit your local Floorworld retailer.