Pioneer Satin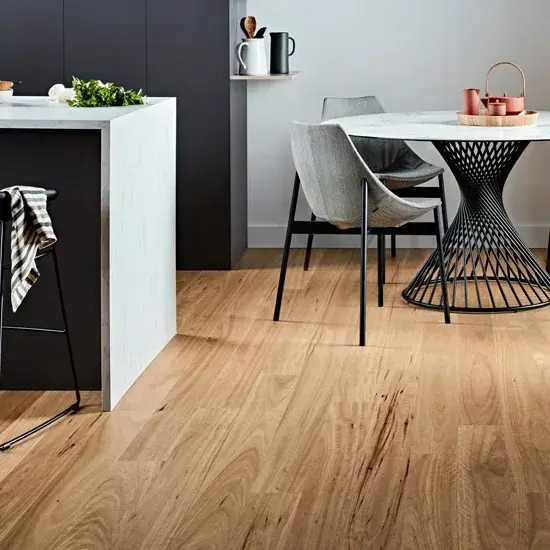 Pioneer-Satin Blackbutt

Blackbutt

Spotted Gum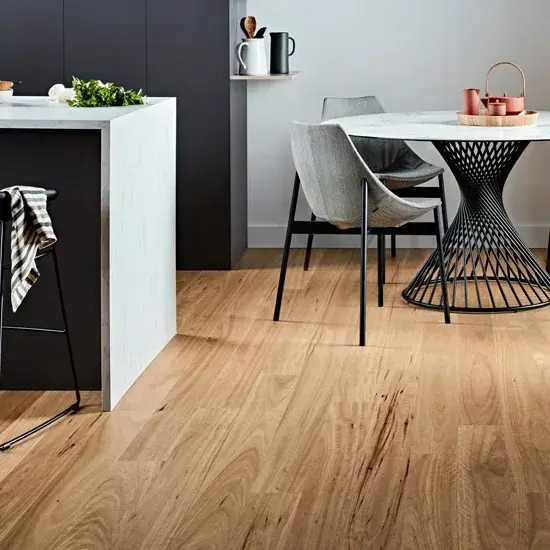 Pioneer Satin
BRAND Godfrey Hirst
TYPE
STYLE Satin
Pioneer is a stunning timber floor available in popular Australian species – Blackbutt and Spotted Gum. Choose your preferred style and width, and consider mixing board lengths for beautiful natural Australian style flooring.
The satin option for a traditional smooth, polished finish. Also available in a brushed finish that adds texture to the surface for natural rustic charm.
If you want warmth and grace in your home, nothing surpasses the appeal of a Godfrey Hirst Australian timber floor. You'll never tire of its exceptional beauty, and it will give you a lifetime of pleasure.
Dining areas
Living areas
Bedrooms
Hallways
Square edge
Satin style
Smooth finish, 7 layer UV Cured Lacquer
Two sizes available: 1820mm (L) x 136mm (W), or 2100mm (L) x 136mm (W)
Engineered Timber Flooring
An engineered timber floor is a 100% timber flooring product, but with all the benefits of modern technology. If you're after a true timber floor, but want the practicality of modern techniques, then understanding what's possible in an engineered timber floor is a great place to start.

Put simply, an engineered timber floor has a true timber top layer in your specified species, supported by plantation timber core materials. Depending on the floor this core might be a different kind of hardwood, or a plywood. What this means, is that you still get the timber you're after, with a much more stable structure. One downfall of traditional solid flooring is that the grain ends aligned in one direction.