Best DIY Flooring Ideas

What's inside?
With the pandemic forcing people to remain indoors, people had to find ways to carry on their usual activities to some extent within the confines of their homes. For this, their living spaces had to perform a dual function: schools, offices and even gyms!
Previously homeowners found most flooring installation tricky and left it to the professionals hired to source and install. However, now, there are many online DIY flooring products and instructions for people to research on their own time and become more confident in the DIY process.
Pros and cons of DIY flooring
For some, a DIY flooring installation seems an exciting challenge. Others wouldn't entertain the idea for a second. There are pros and cons to both approaches.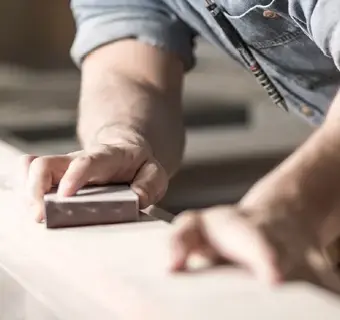 - Reduced costs
- DIY saves you from trying to find the best installer
- You like the challenge of a project
- You can DIY in your own time
While it might seem cheaper to install your flooring yourself, costs can easily blow out if you don't factor in the following
- A problematic subfloor
- Cost of tools and extraneous materials
- Time
- Potential to void warranty
- Waste removal
- Frustration at lack of knowledge
Read on for suggestions on the flooring best suited to DIY, plus some tips and tricks to help you do your best job possible.
Easy products for DIY enthusiasts
Innovation with new design systems such as the click systems has significantly changed the DIY arena for hard flooring, Easy-to-peel-and-stick carpet tiles are another popular DIY flooring option. Read more to find out the best timber, carpet, hybrid, vinyl or laminate products for your next DIY project.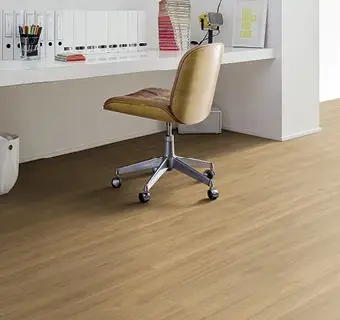 Best timber floating floors for DIY
The engineered timber flooring in floating timber floors can make it hard to go wrong during a DIY installation.
Each piece of floorboard locks into another with a click system, which means there's no nailing or gluing involved.
Floating timber floors can be easily laid over existing flooring, like concrete or compressed fibreboard (provided the concrete or fibreboard is level and without cracks).
Floorworld stocks an extensive range of elegant pre-finished timber floors in a variety of timber types and colours. Click here to see the range.

Laminate flooring for durable DIY options
With a similar appearance to timber floating floors, laminate flooring is manufactured with a layered construction using numerous layers pressed together, creating a wood-look floor. Read hear to know everything about laminate flooring.
Another plus to laminate planks is that the foam underlay required beneath it can help mask issues with an imperfect subfloor before your flooring goes over the entire floor.
Floorworld stocks a wide range of durable, scratch and stain-resistant laminate planks in varying colours and designs.

Carpet tiles for easy, affordable DIY floors
Carpet tiles are perhaps the best option available in DIY flooring. Regular broadloom carpet with large rolls that require padding under them and need to be stretched, etc., should still be left for the pros. However, if you have an area in your home you'd wish to soften up and cool down on your own, carpet tiles are the best option available. There are endless options, from budget-friendly to top-of-the-line luxurious options. See our range of carpets here.
Anyone with some minor DIY ability can install carpet tiles. Carpet tiles have a peel and stick backing or are glued down with double-sided carpet tape or tabs. If you wish to float them, they can be taped on the underside to stay together. Cutting them to suit is additionally accessible.
Floorworld stocks a range of easy-to-install carpet tiles from the best brands. While most often used in commercial spaces, carpet tiles can certainly be suitable for residential properties and with such a wide variety of colours and patterns available, you can easily achieve a homely look. Read here to find out more about choosing the right carpet for your home.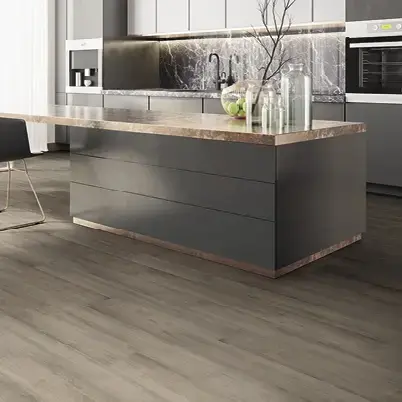 Sheet vinyl (floating) for easy DIY floors
Floating sheet vinyl doesn't need to be glued to the subfloor, so like with the other floating floors, glue and staples won't necessarily be required.
Read more about the benefits of vinyl flooring.
Floorworld offers a range of easy-to-maintain and comfortable to walk on vinyl flooring. See our full range of sheet vinyl here.

Best vinyl tiles/planks for DIY floors
Another excellent DIY flooring option can be vinyl tiles if you want to feature quick accents to a space or a fast-flooring makeover. These tiles will be used in any room or floor level of your house. You may often find them already installed in bathrooms and laundry rooms in most homes. Recent years have caused a revival of designs that include beautiful accent tiles to wood-look vinyl planks.
Vinyl tiles or planks are a better DIY option than vinyl sheeting. You don't have the issue of cutting the wrong size sheet, and you can buy a few extra tiles or planks, so you're covered if mistakes occur. Vinyl tiles and planks work well in bathrooms and laundries as they are waterproof and don't require moisture-proof sealers. They are also great in other high-traffic areas of the home like the kitchen, living and dining areas.
Floorworld stocks a variety of vinyl tiles and planks from some of the top brands. See here for the full range.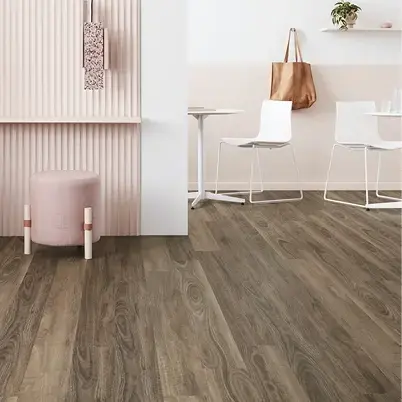 Hybrid flooring for beautiful DIY floors
Similarly, to floating timber floors, certain hybrid floors use a locking install method.
Hybrid floors can be laid anywhere in the home from bedrooms, and hallways to bathrooms and laundries (they are 100% waterproof when properly installed and maintained).
Hybrids are a great way to get a through-line of flooring in the house, creating a more expansive feel. Read here to find out more about hybrid flooring and its benefits.
Click here to see our full range of hybrid flooring and how we can help you choose the right product to suit your home.
How Floorworld can help
Floorworld can organise flooring installation for you through our network of experienced and trusted tradespeople. Click here for a free measure and quote.

If you want to proceed with a DIY installation, we're also more than happy to recommend suitable products and answer any questions you might have. Leave a message for us here and we will contact you with more details.

We have stores in all major cities in Australia. See our Floorworld store finder to find a store close to you.

Read our latest flooring trends for 2022 to inspire your next DIY project.
For more details on DIY please download our eBook by filling out the below form.