Flooring Trends 2022

What's inside?
The main factor influencing best flooring trends in 2022 can be seen as the need for effortlessness and coziness in everyday living spaces. Comfort has taken top priority when designing any space due to people finding themselves spending more time at home and during their still hectic daily routine.
This guide has been designed to give some insights into the latest flooring trends that will offer users, spaces that provide tranquillity but require very little maintenance.
- Hard surfaces are trending these days, while carpets still remain popular.
- Aged look for hard surfaces along with twists and patterns for carpets are gaining momentum.
- Natural styles and textures are taking precedence.
- Greys, blondes and whites are trending while unique patterns and larger sizes are gaining popularity.
Carpet flooring trends
With the new carpet models and designs having unique qualities such as water and stain resistance, breath easy etc., they remain very much a convenient and preferred choice.

Latest trends predict the emergence of multi-coloured carpets, which are enhanced with patterns replacing the typical single coloured options.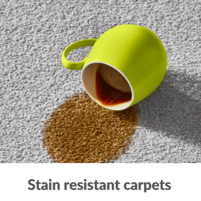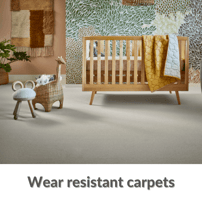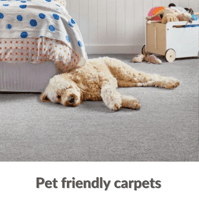 Laminate flooring trends
Made to imitate solid hardwood, laminate is one of the more popular wood-look options for busy spaces. It's beautiful, easy to maintain, and durable, all at a lower price point, which makes it a popular choice.

Laminates with a semi-gloss are gaining momentum as they are more practical for use than the highly glossy floors.

Laminate flooring in diagonal or herringbone pattern visually makes the space look large and injects sophistication to the interiors.
Vinyl flooring trends
It is interesting to see vinyl flooring getting closer to natural wood and stone looks with the advancement in technology.

Decorative patterns with vinyl flooring are also gaining in popularity as well.
Other interesting flooring trends that are easy to adopt
Connect to nature - Natural timber finishes and furnishings are appearing more and more in 2022.

Earthy tones - Colour trends in 2022 highlight earthy tones that reflect being close to nature.

Artisan and handmade - Sustainability, supporting small businesses, and an appreciation for unique decor pieces have increased the artisan and handmade pieces trend.

Bringing the outdoors, indoors - The rise in popularity of lush, plant-filled interior spaces combined with textured elements such as woven baskets, rattan furniture and lighting is currently very popular.

Lived in spaces - By repurposing old or damaged items and using recycled materials such as timber and textiles, you can influence the direction and story of a room simply by thinking in a more eco-friendly manner.

Bold colours - Retro influences continue into 2022, with many variations of bright colours and bold patterns seen in many styling combinations.
Sign up below to download our eBook for more details on the latest trends.